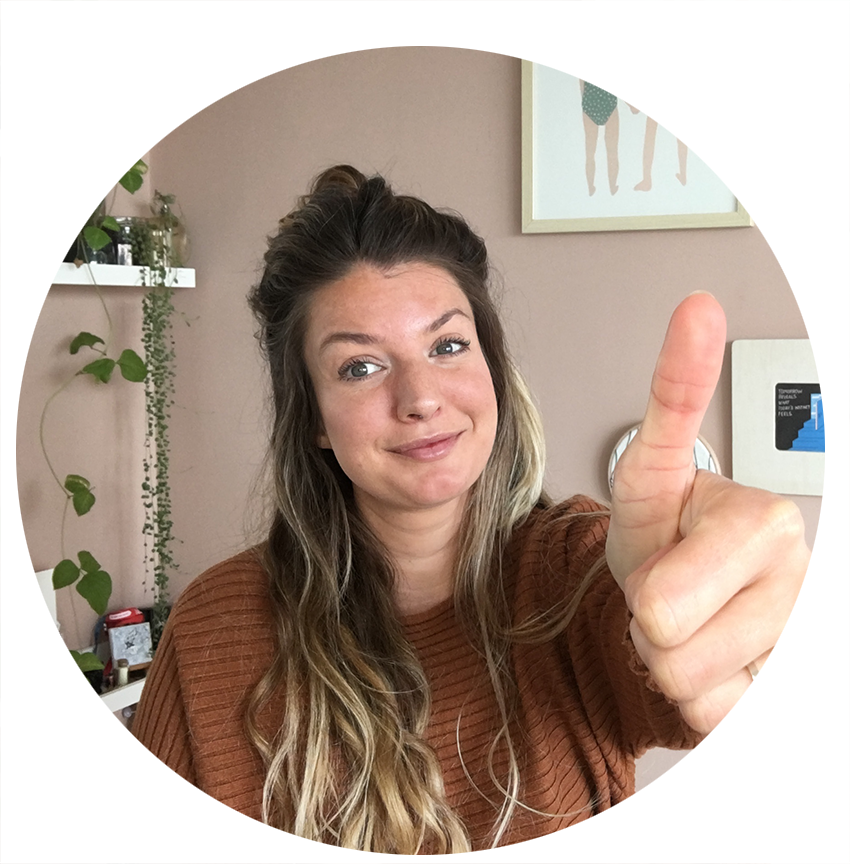 gratis adviesgesprek
Yes, de 1e stap is gezet en daar mag je trots op zijn! Voordat je gaat wil ik graag nog iets met je delen…

Het afschieten van alle beren op jouw ondernemersweg
Als je start met ondernemen kom je ze ongetwijfeld tegen; beren op de weg. Van de 'ik snap niks van BTW-beer' tot aan de 'niemand zit op mijn te wachten-beer'. En zolang je deze niet recht in de ogen aankijkt én afschiet dan blijven ze een obstakel. Dit houdt zo veel mensen met toffe bedrijfsideeën tegen, en daar ben jij er één van. Dat vind ik super zonde!
Als ondernemer ben jij je bedrijf, en je groei en daarmee succes valt of staat voor een groot deel bij je eigen mindset. 
Daarom maakte ik de online cursus de Anti-beren op de weg-Bootcamp. Hierin ruim je jouw mentale obstakels uit de weg en zet je meteen de eerste praktische stap in het ondernemerschap! 
Denk je nu, 'dit klinkt goed, hier wil ik meer over weten?' Alleen via deze pagina kun je deze online cursus kopen voor maar
€49 euro exclusief BTW.
Je krijgt meteen toegang tot de online omgeving waarin je aan de hand van 6 videolessen kennis maakt met welke belemmeringen je hebt en waarom. Ook ervaar je meteen of mijn werkwijze en manier van lesgeven bij je past.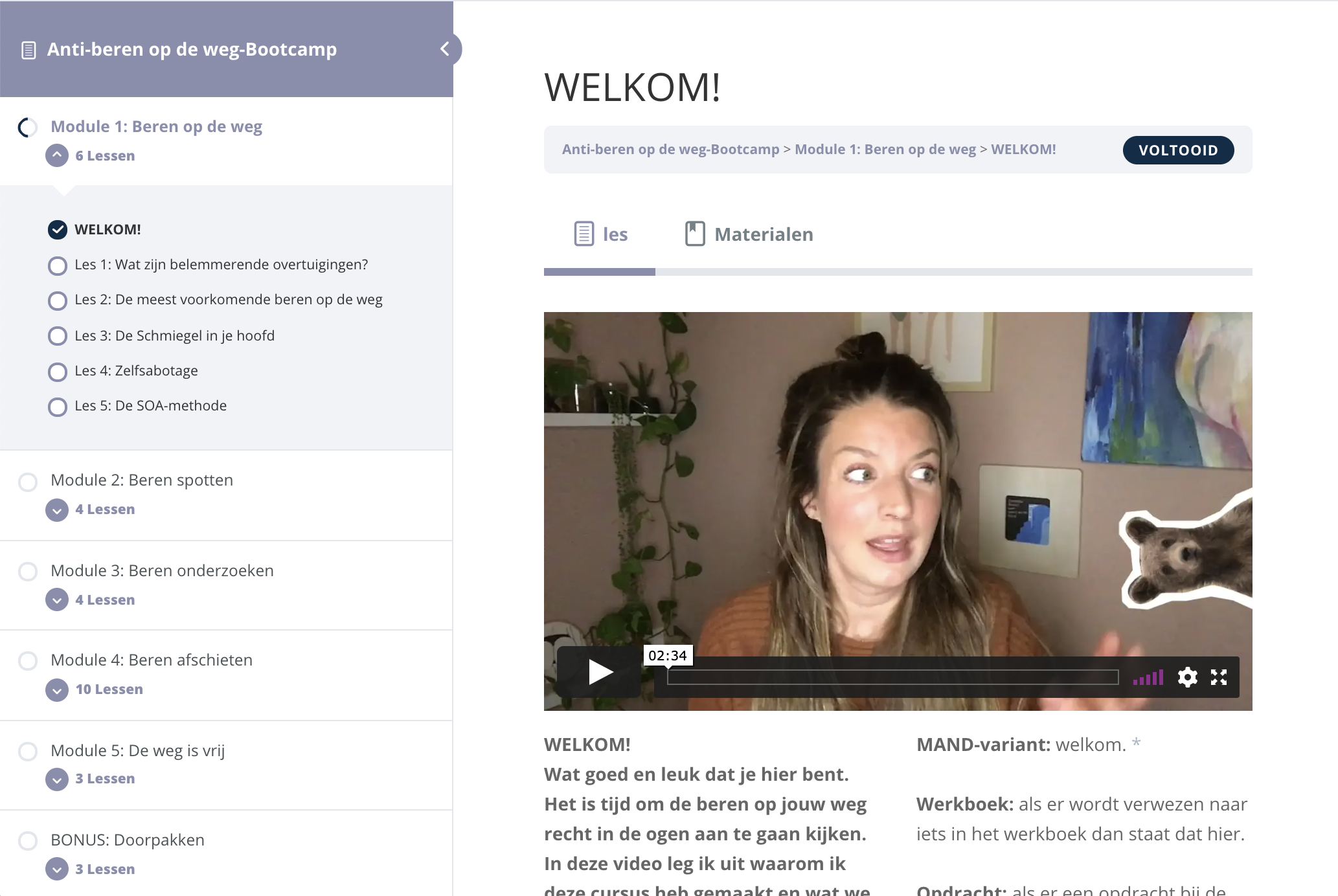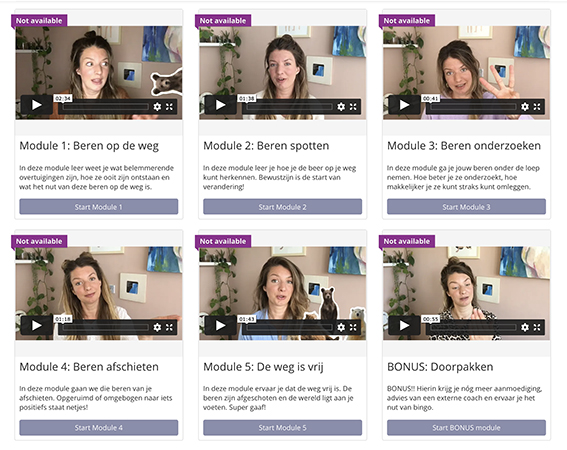 Dit is wat anderen over de cursus zeggen:
"Hele leuke cursus. Wel confronterend hoeveel belemmerende overtuigingen ik stiekem al heb verzameld in mijn leven. Maar, des te beter dat ik deze cursus heb gevolgd want nu laat ik mij er minder door tegenhouden. Thanks Hester!"
"Hele toffe cursus! Ik ben er met veel plezier doorheen gegaan. Een leuke benadering met pakkende informatie video's, gecombineerd met humor en een gezellige motiverende toon. Gouden combi!"