Instagram template pakket: Seriouss Business
15 templates voor op je feed
6 templates voor in je stories
9 hoogtepunt iconen voor op je profiel
Een serieuze en moderne set voor jouw product of dienst. Of je nu consultant bent, iets in IT doet of wat te dropshippen hebt, deze templates zijn multi-inzetbaar. Pas de teksten aan, upload je eigen foto's en publiceer direct!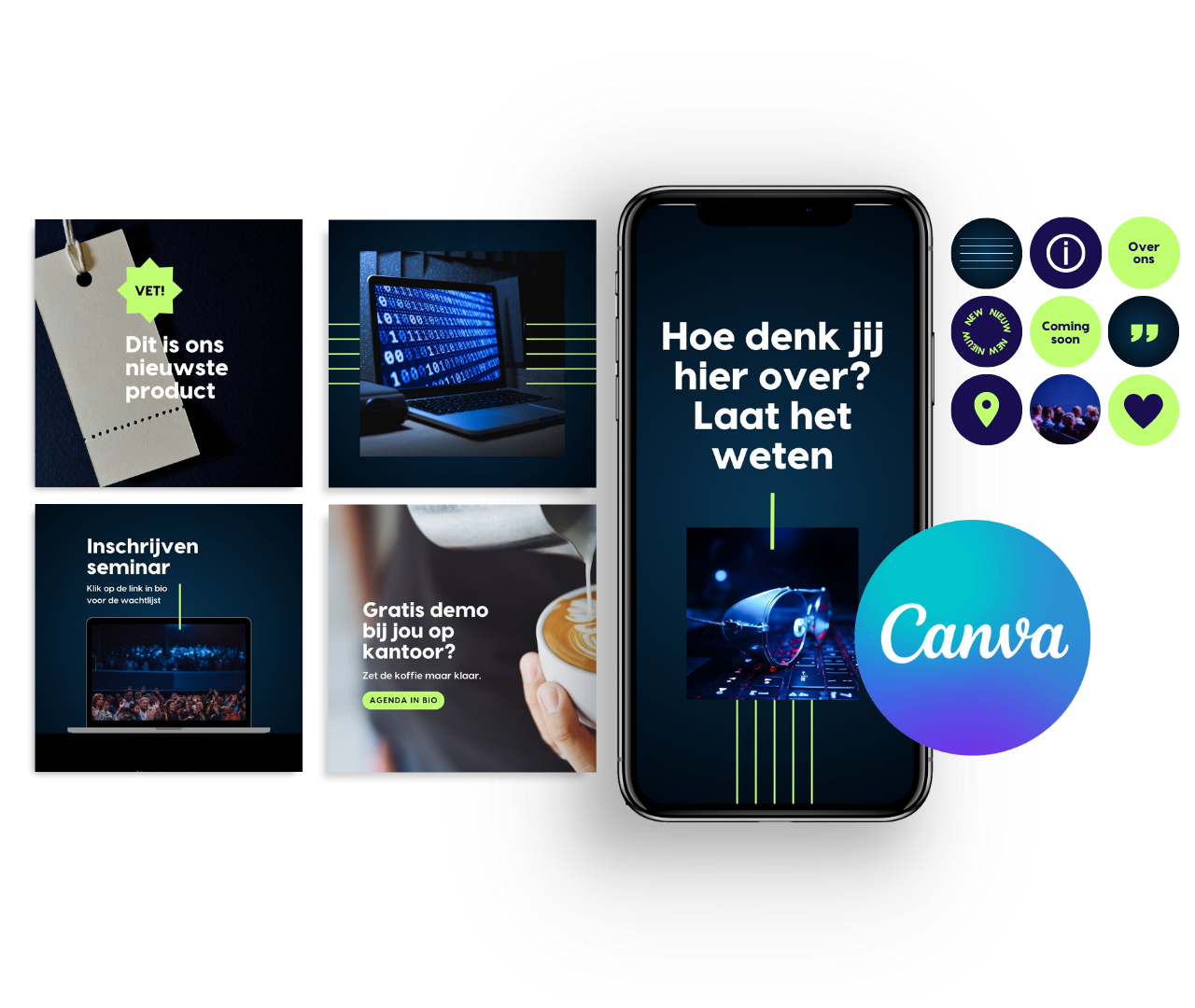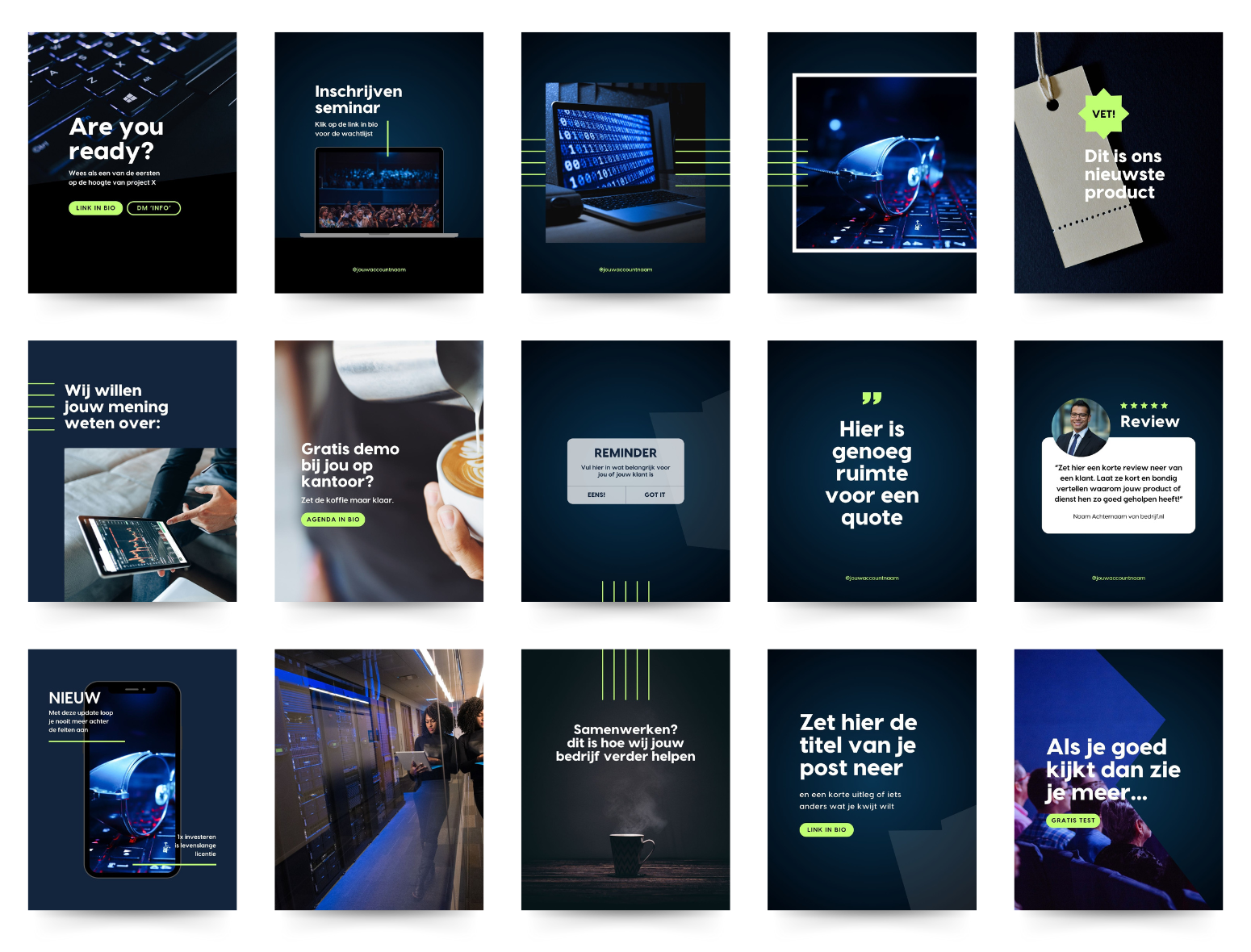 De templates voor op je feed zijn 1080 x 1350 pixels. Met deze langwerpige vorm worden scrollers minder snel afgeleid omdat jouw post langer in beeld blijft dan de vierkante variant. Wil je toch graag vierkant? Geen probleem. Tijdens het posten op Instagram kun je hem 1:1 schalen. Hier is rekening mee gehouden in het ontwerp.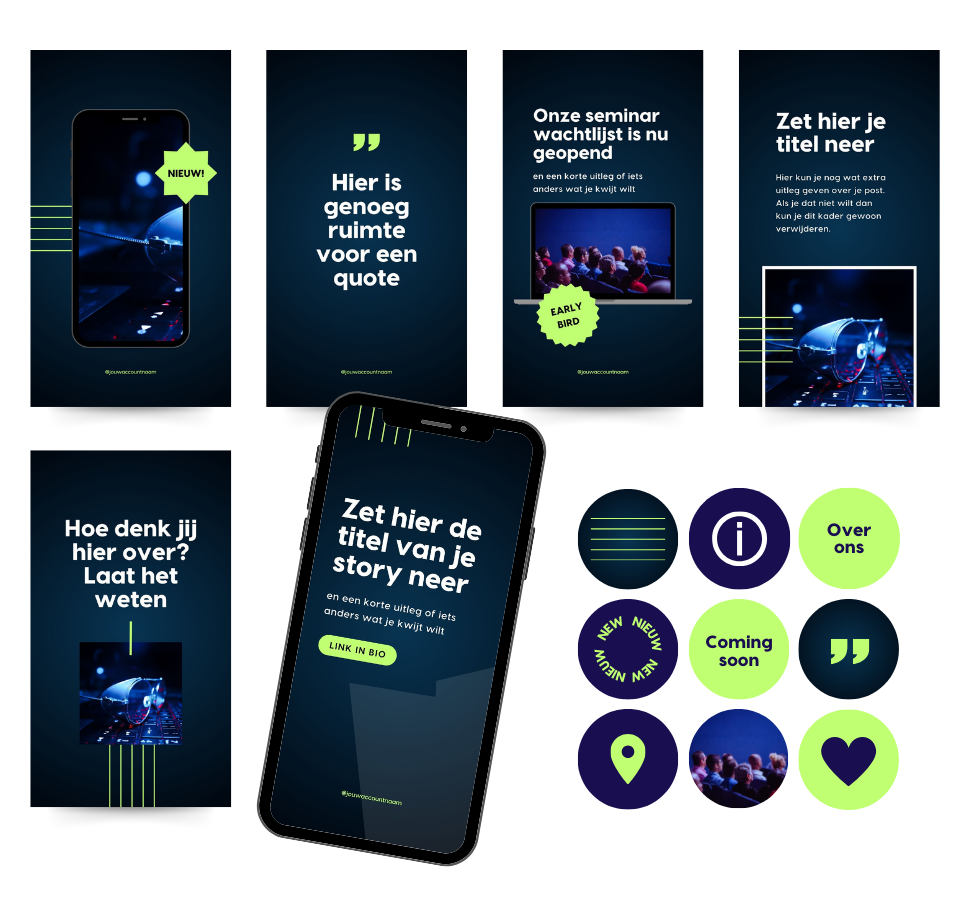 Met je aankoop ga je akkoord met de onderstaande voorwaarden, lees je ze even?
Nadat je de templates hebt gekocht krijg je een mailtje met daarin de link naar de templates in Canva. Ook ontvang je een korte video instructie als je nog niet zo bekend bent met de software,
Alle templates kun je zelf personaliseren door de tekst, foto's en kleuren aan te passen naar je eigen huisstijl. Zie het als basis bouwstenen waarmee je zelf aan de slag kunt.
De aankoop is een digitaal product.
Er wordt dus niks fysieks naar je opgestuurd.
Met de aankoop ga je akkoord met de afspraak dat de templates op naam van jou als koper staan en gebruikt worden op het Instagram platform. Het is met deze licentie niet toegestaan om de templates te hergebruiken voor, of doorverkopen aan derden.
Heb je vragen over het product of het gebruik ervan? Neem dan contact op met Hester van BORNNAKED via info@hesternaaktgeboren.nl. 
Heel veel plezier met jouw online zichtbaarheid en branding!