Instagram templates die je zelf kunt bewerken in Canva. Work smart, not hard ☺
15 templates voor op je feed
6 templates voor in je stories
9 hoogtepunt iconen voor op je profiel
Je hebt alleen de gratis versie van Canva nodig en kunt je eigen kleurcodes, teksten en beelden invoegen zodat je altijd in je eigen huisstijl online bent. Superbelangrijk voor je herkenbaarheid!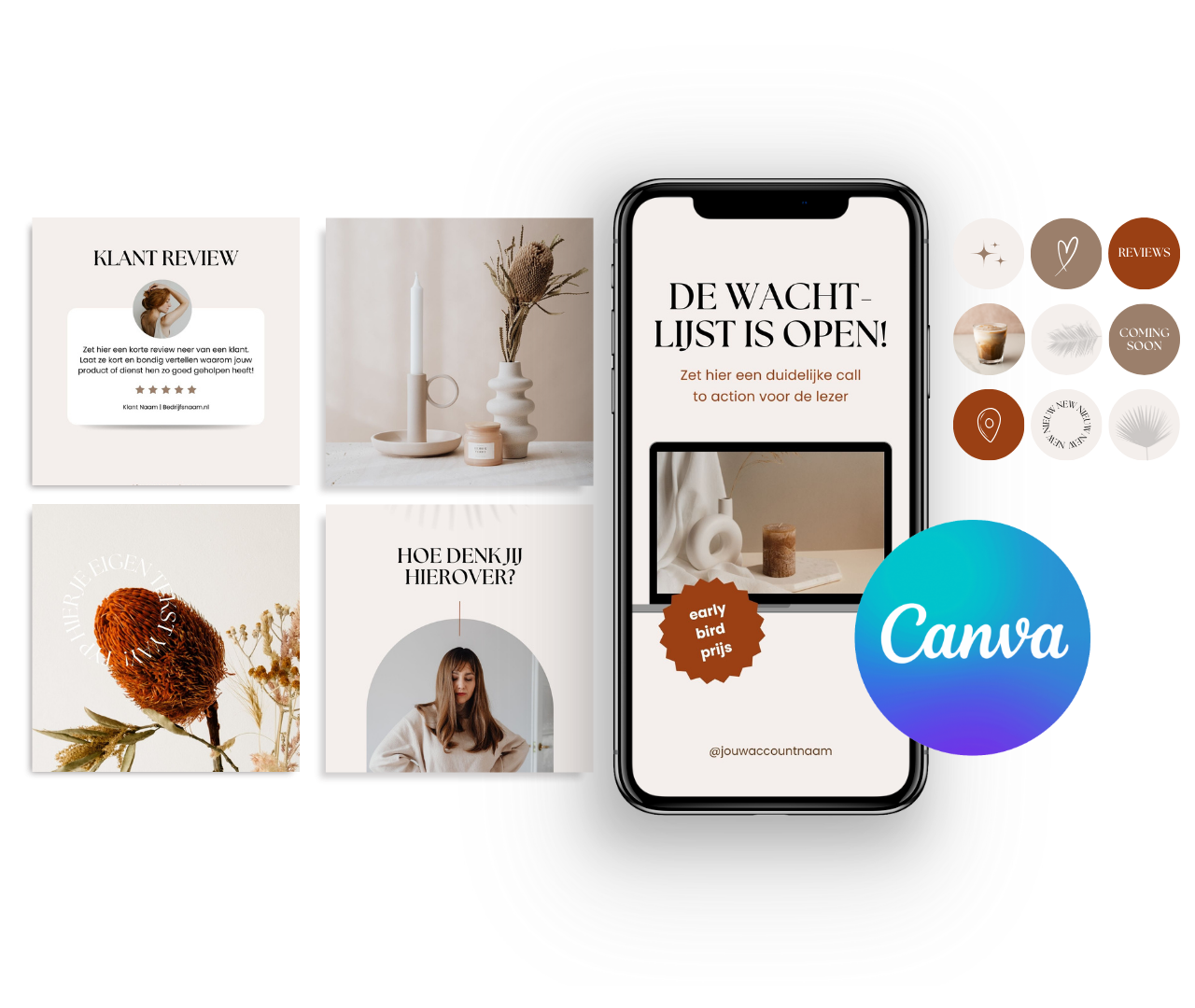 Creme de la Creme
55 euro
Beige Instagram templates voor op je feed en in je stories. Bewerk ze zelf makkelijk in Canva.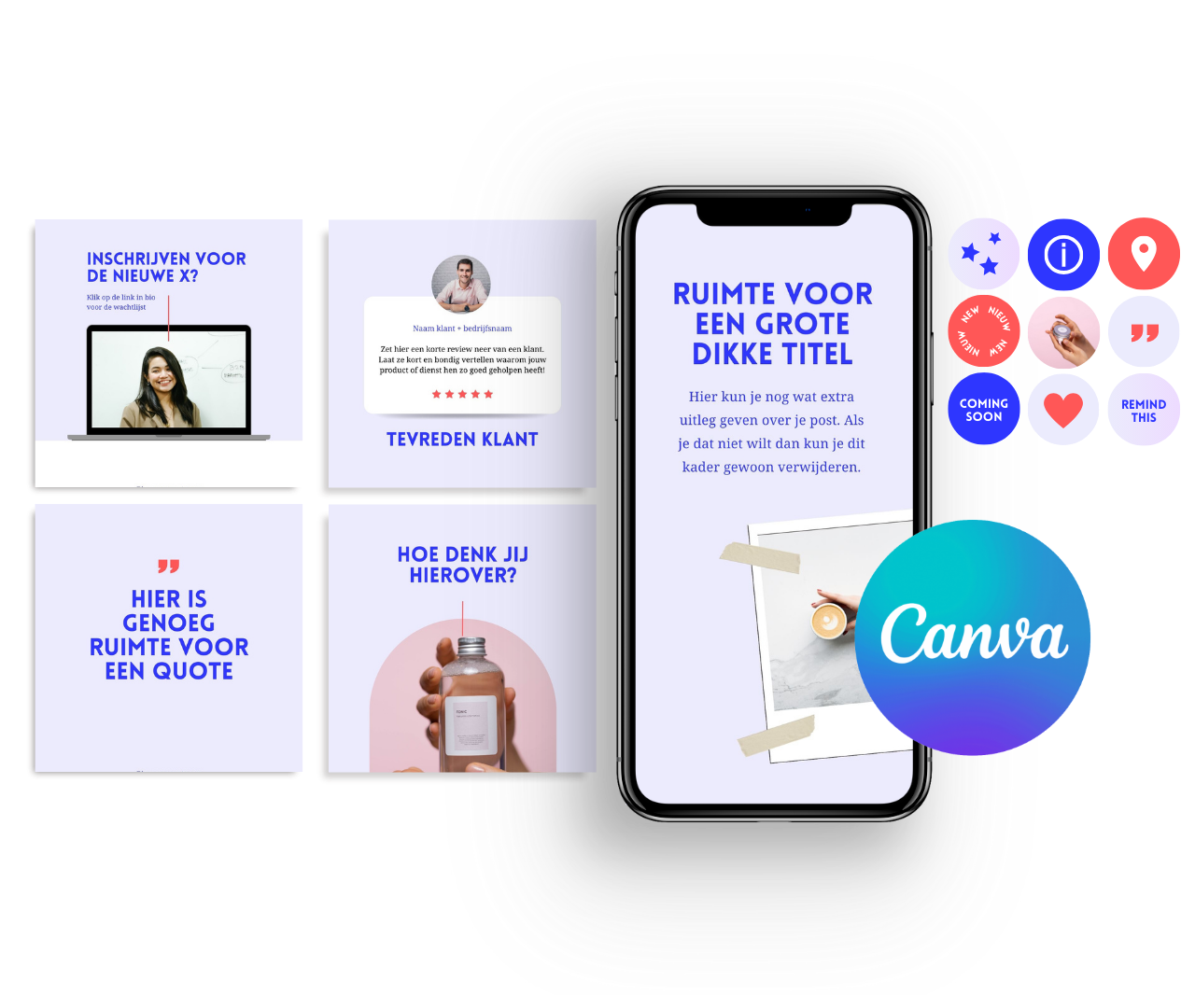 Purple Rain
55 euro
Lila blauwe Instagram templates om je feed mee op te fleuren. Inclusief story templates én hoogtepunt iconen.
De kleine lettertjes
Nadat je de templates hebt gekocht krijg je een mailtje met daarin de link naar de templates in Canva. Ook ontvang je een korte video instructie als je nog niet zo bekend bent met de software,
Alle templates kun je zelf personaliseren door de tekst, foto's en kleuren aan te passen naar je eigen huisstijl. Zie het als basis bouwstenen waarmee je zelf aan de slag kunt.
De aankoop is een digitaal product.
Er wordt dus niks fysieks naar je opgestuurd. Met de aankoop ga je akkoord met de afspraak dat de templates op naam van jou als koper staan en gebruikt worden op het Instagram platform. Het is met deze licentie niet toegestaan om de templates te hergebruiken voor, of doorverkopen aan derden. 
Heb je vragen over het product of het gebruik ervan? Neem dan contact op met Hester van BORNNAKED via info@hesternaaktgeboren.nl. 
Heel veel plezier met jouw online zichtbaarheid en branding!