Money Mindset Affirmations. Download, print & start manifesting!
Printable Money Mindset Affirmation Cards
Money Mindset Cards, Manifestation Cards, Printable Affirmations, Affirmation Cards, Self Love, Law of Attraction, Abundance Art, Tarot Deck, LOA Printables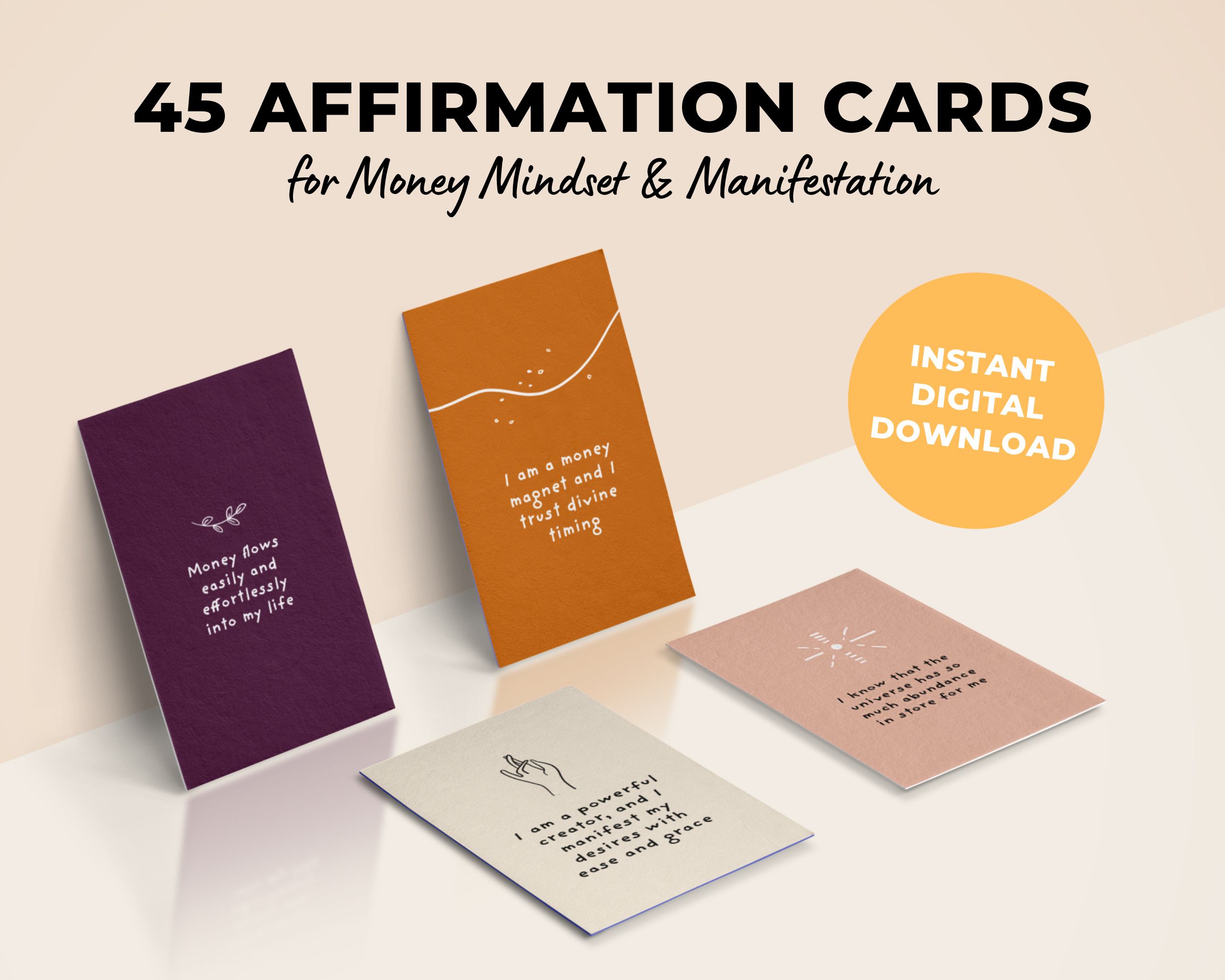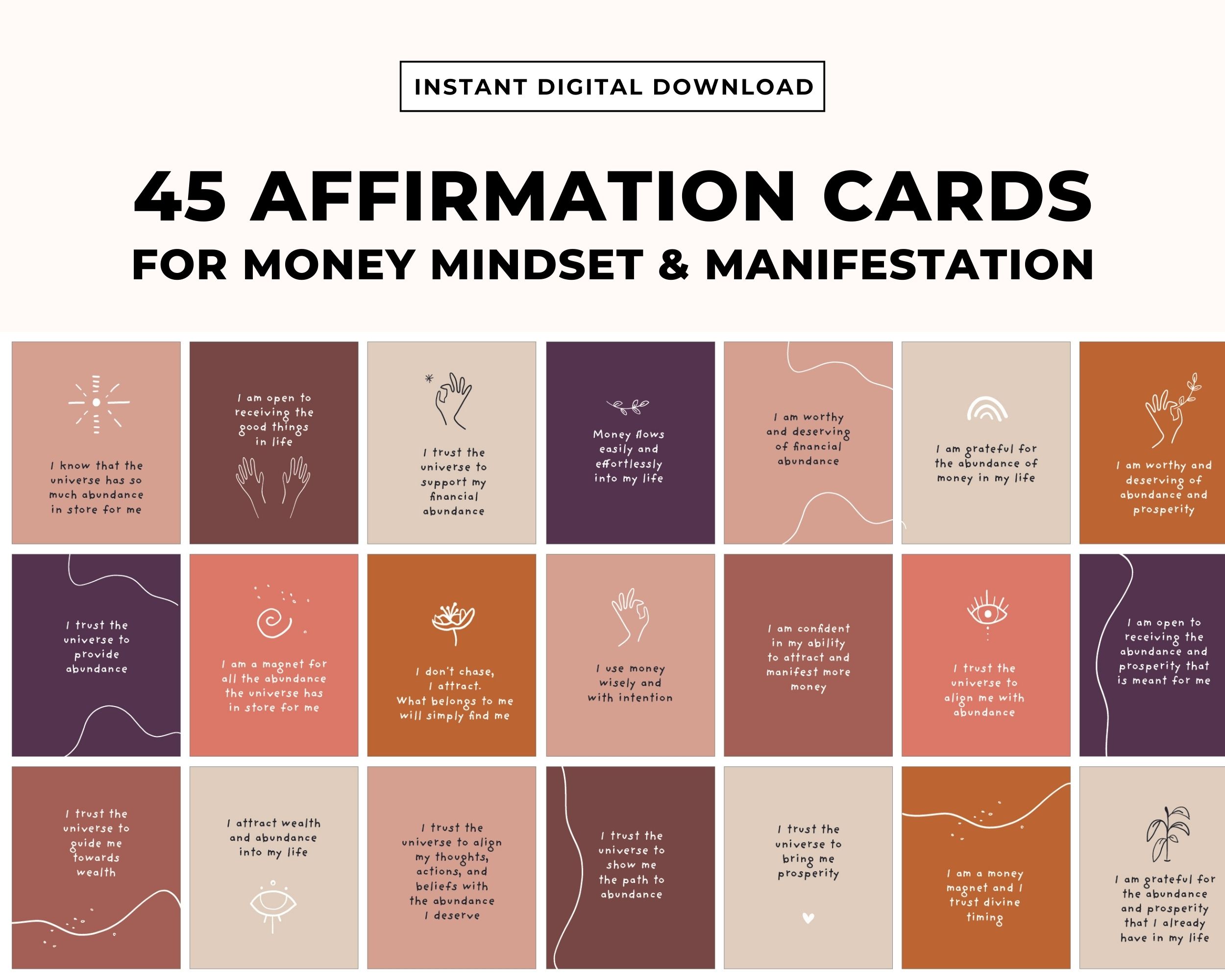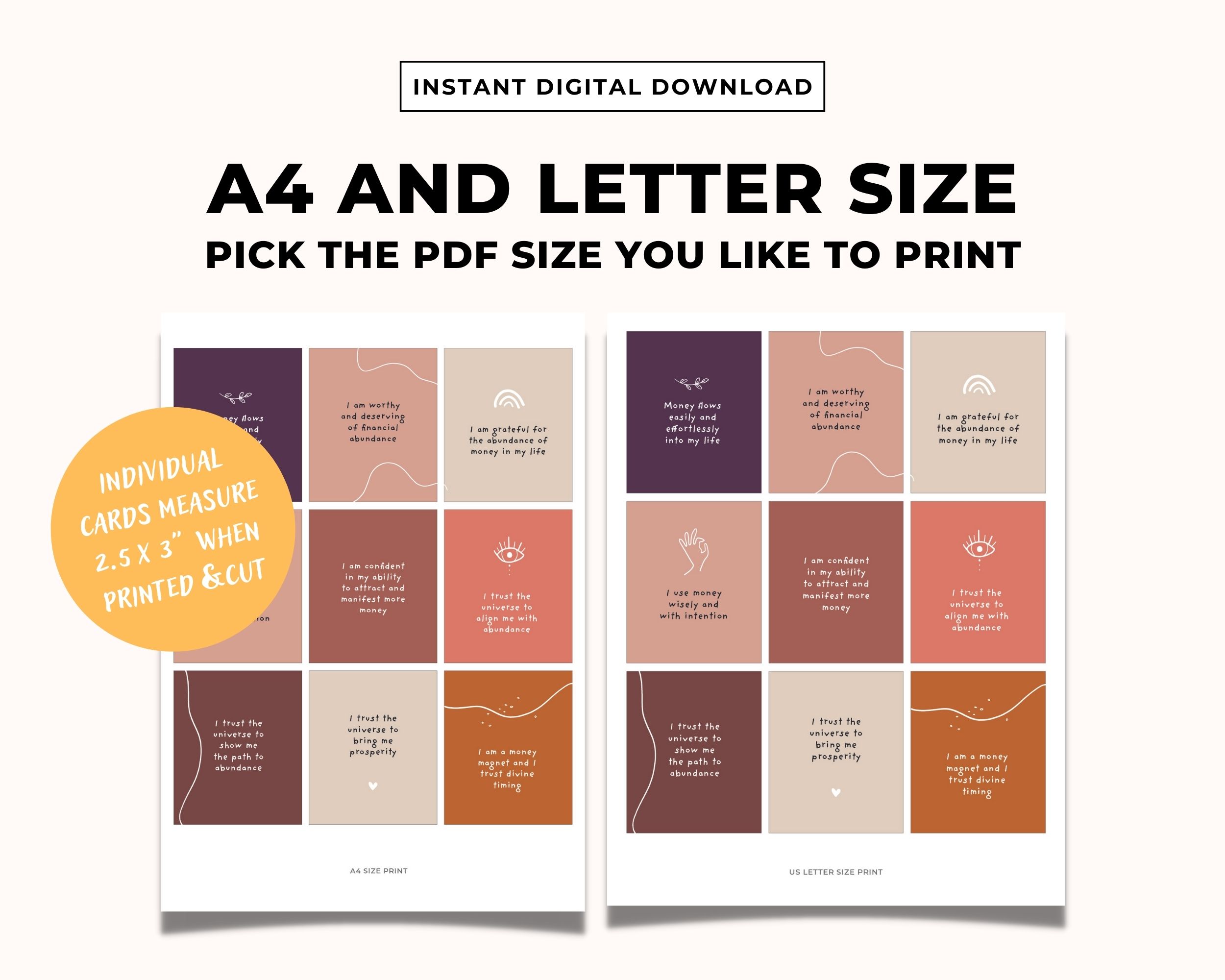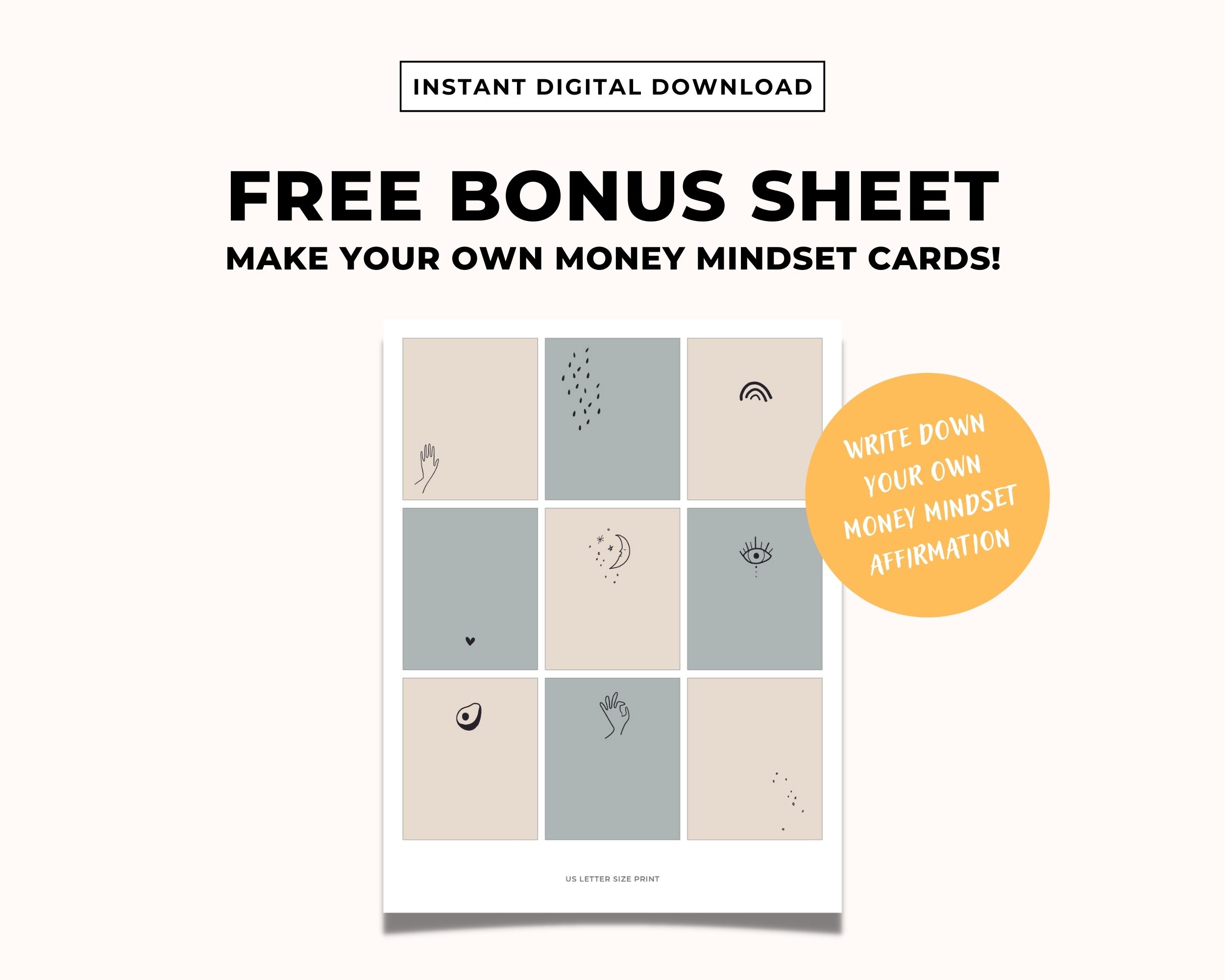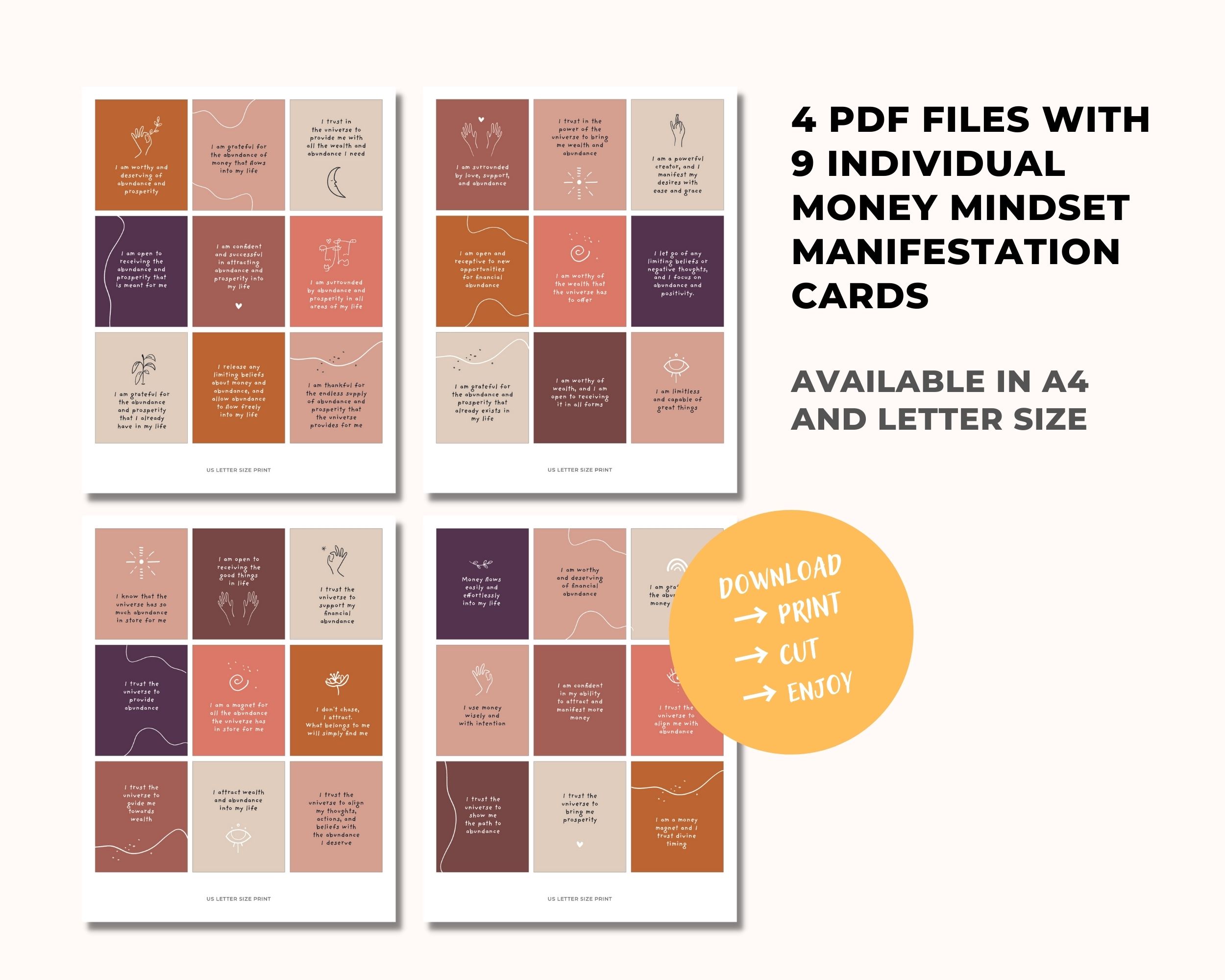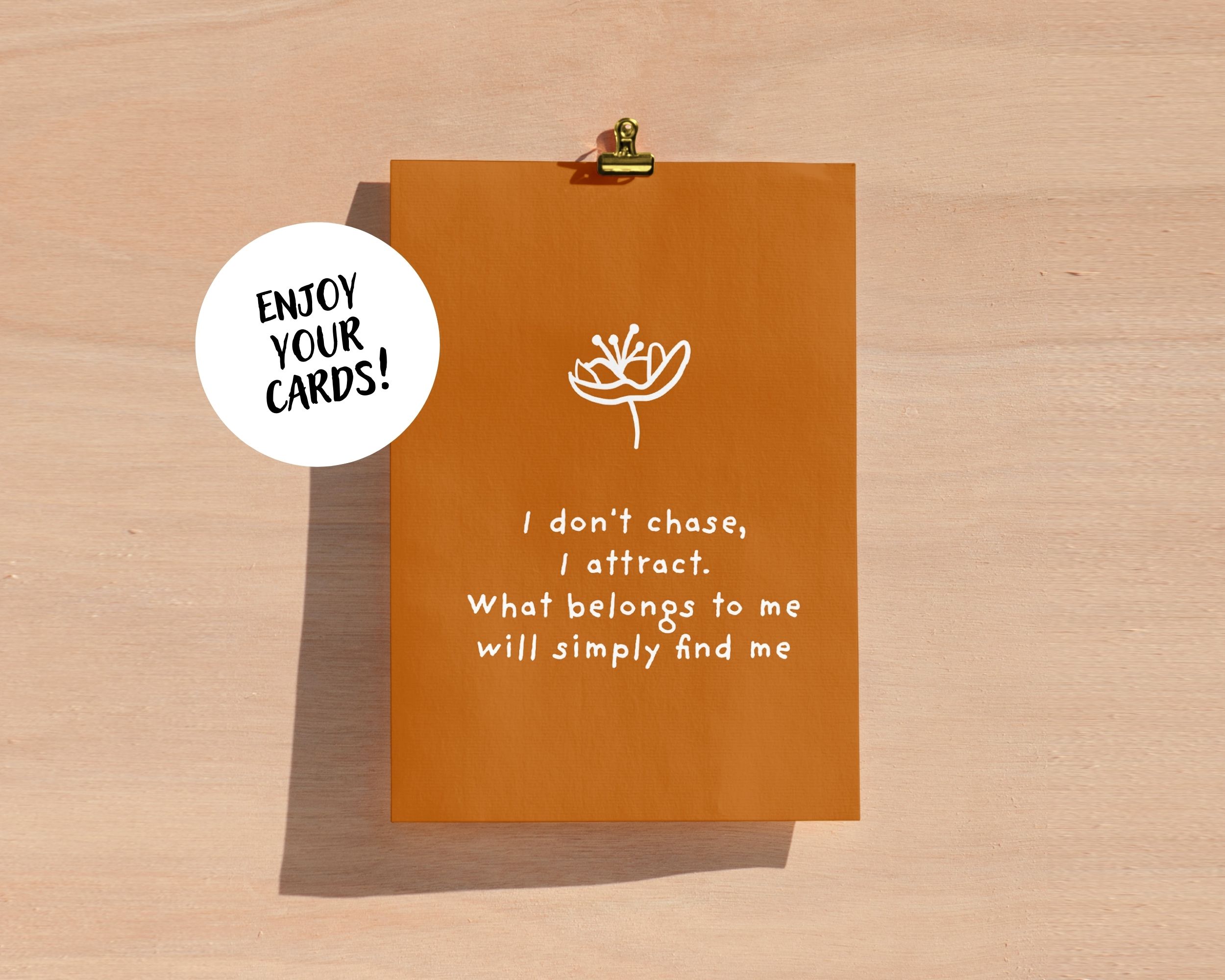 Get ready to unlock the power of the law of attraction and manifest your wildest dreams with these amazing printable affirmations cards!
Each card features a unique affirmation designed to boost your money mindset and cultivate feelings of abundance and wealth. Simply print out the cards and carry them with you wherever you go. Put them on the wall at home or at you office and use them as daily reminders of your worth and potential.
Whether you use them as part of your morning routine, during your daily meditation practice or as a source of inspiration throughout the day, these affirmations cards will help you attract positive vibes and keep you aligned with your desires. Start manifesting abundance today with these printable beige, brown and pink affirmations cards from my Etsy shop.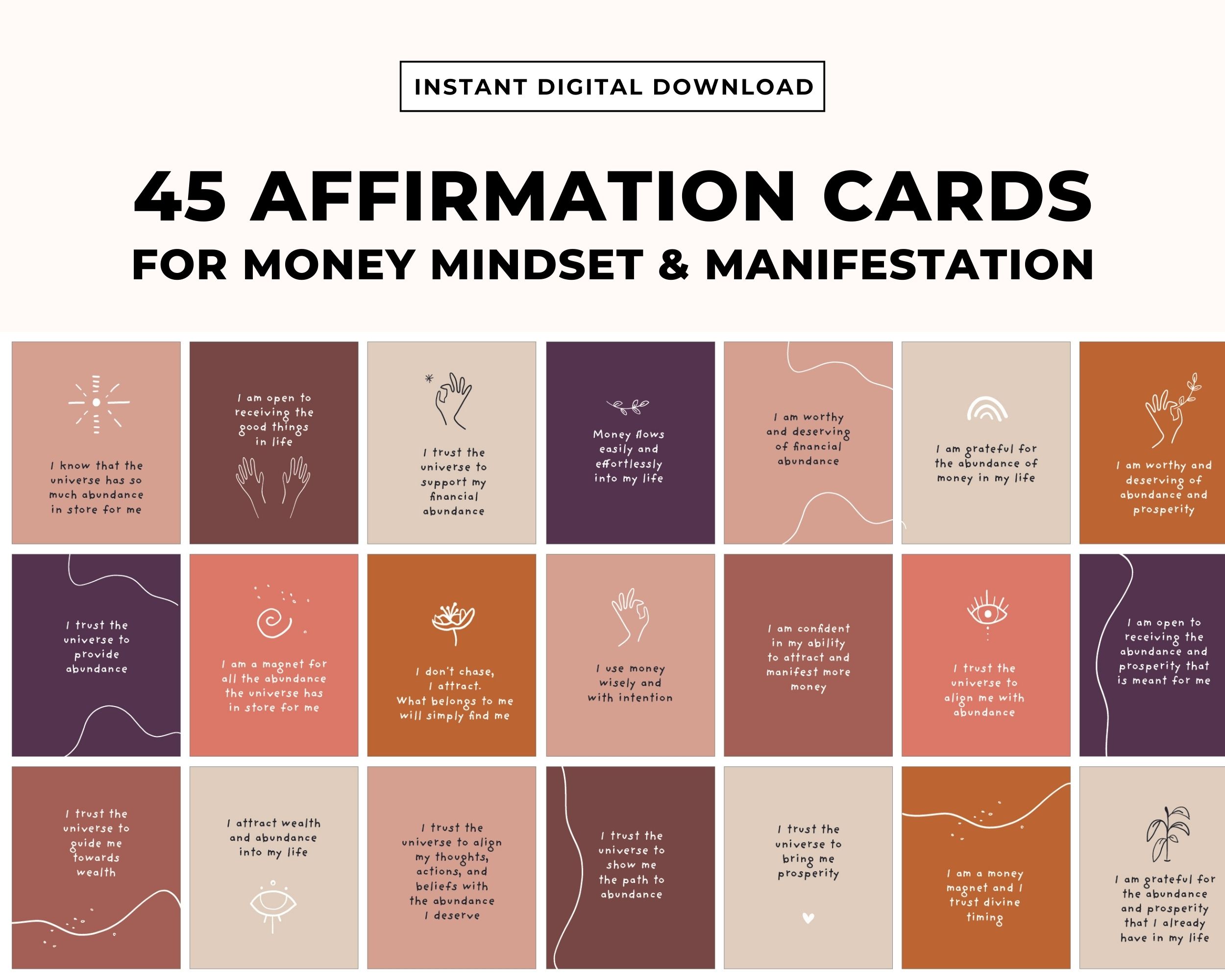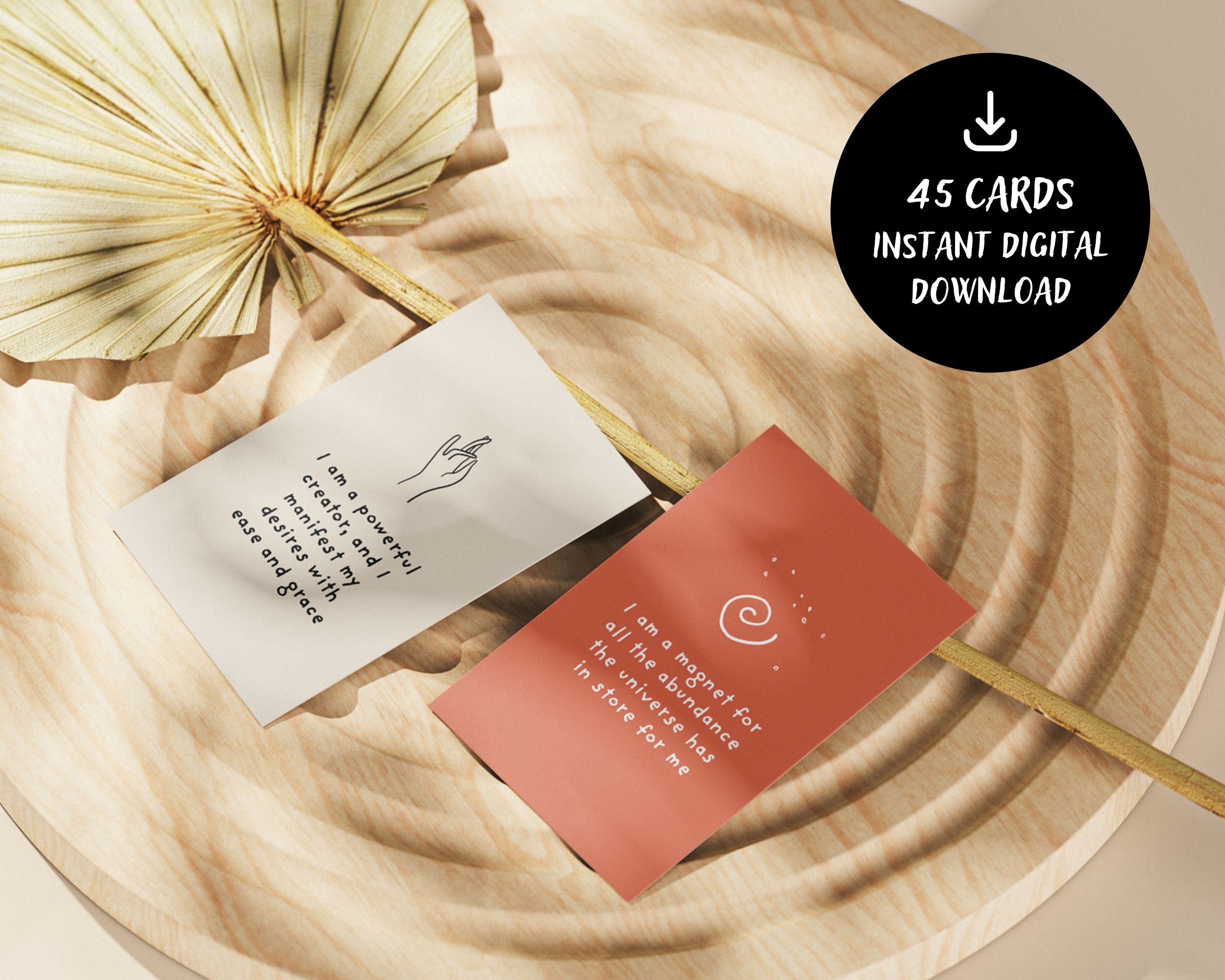 Buy, download, print. You are ready to start manifesting more abundance into your life and business!
> 5 PDF files with 9 cards on each file: US Letter 
> 5 PDF files with 9 cards on each file: A4 size
> Download your cards instantly
> No shipping fees
> You will not receive a physical item, this is a digital download